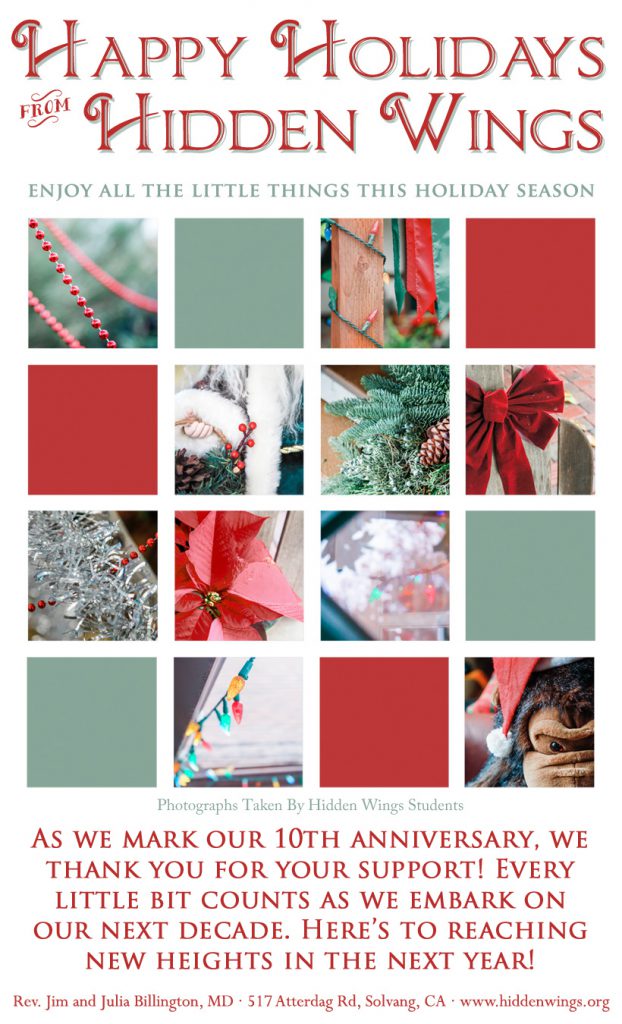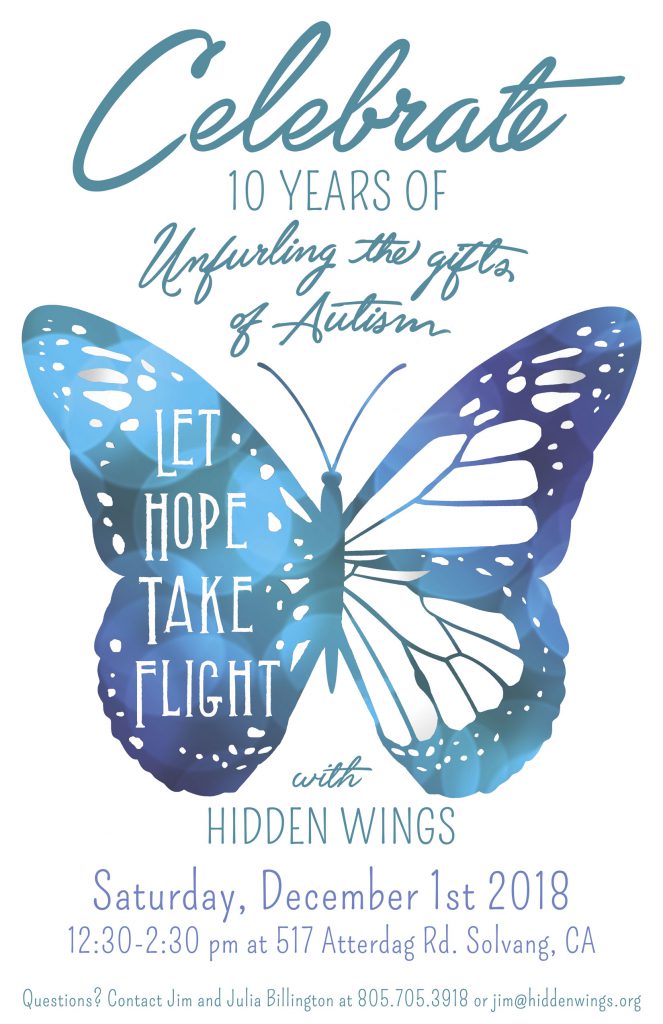 ---
Annie Torsiglieri, our beloved drama teacher for 10 years, has written a stunning play that has sold out every single performance in theaters all over all over the country, from San Diego to Broadway. The proceeds of both shows will go to Hidden Wings!  Thank you Annie!!
Where: Center Stage Theater, Paseo Nuevo, Santa Barbara
When:

Saturday, October 20th at 7:30pm

&

Sunday, October 21st at 7:30pm.
Tickets can be found via: http://centerstagetheater.org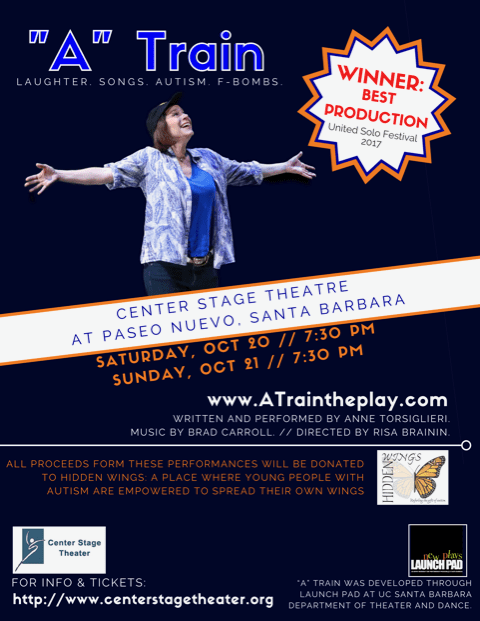 ---
What is Hidden Wings?
Hidden Wings is a place where young people with autism can spread their own wings, learning life skills and
how to participate with others in a warm and supportive environment.
---
Hidden Wings: A job and a friend for everyone with Autism
 "Hidden Wings is a place where young people with autism can spread their own wings, learning life skills and how to participate with others in a warm and supportive environment. The Billingtons are building a future for every child in their program, which is a model well worth emulating. The world needs many more such havens."   –The Late Oliver Sacks, M.D., Physician, Author, Neurologist
 "There is an urgent need for the work that Jim and Julia Billington have begun. I have known them since they were undergraduates at Harvard. They are uniquely qualified, gifted, and morally centered to take on this task. I wholeheartedly recommend Jim and Julia, and the project "Hidden Wings." I can think of few things more important for the next generation."   –Dr. Robert Coles, Professor of Child Psychiatry, Harvard Medical School, Pulitzer Prize winner for multi-volume "Children of Crisis", Awarded Presidential Medal of Freedom
"(Through Hidden Wings) you are doing your country a great service to your country."   –Amory Houghton, Jr, Former Chairman and CEO of Corning Glass Works
---
CLICK ON PHOTO TO SEE ARTICLE
---
Our Facebook Feed: