Hidden Wings Core Curriculum
Hidden Wings is a full time program for adults with special needs based on a rigorous curriculum to develop life skills, individualized job skills, and community involvement. Our highly structured program reflects 10 years of experiences and studies of best practices from around the country.
With an intimate 3 to 1 ratio of staff to participant, our program is designed to accelerate each participant's emotional, social, physical and career development.
Each day begins with posting the American flag before launching into a highly structured and individualized training that incorporates a variety of daily activities that include but not limited to public transportation, finances, cooking, resume building, internships, job shadows, retail skills, agriculture, micro businesses, music, yoga, hiking, and Tai Chi. The descent of the flag concludes our day.
Key values in all we do are kindness, acceptance of all, and working outside our comfort zone. The high expectations of participants to dress appropriately, refrain from vulgar language, maintain a clean and organized environment enhances the goal of purposeful job placement.
Hidden Wings is committed to coaching each participant to their highest level of performance for life skills, job skills, and community involvement, in order to have a more inclusive and purpose driven community.
Classes are currently in session, check the Events  page for schedule.
Please contact Rev. Jim Billington at (805) 705-3918 to register.
---

---
 

Photography & Digital Art
A digital photography and design class in which students will explore their individual voice and vision through photography and digital media. The class will cover a variety of technical subjects and creative styles. Students will explore the basics of photography, creative editing options in Photoshop, traditional and alternative printing techniques as well as alternative photo capture methods. Students are encouraged to bring their own digital camera if they have one (DSLR, point-and-shoot, or cell phone camera) but we will provide DSLRs for class use as well.
---
Outward Bound Super Saturdays



Join us on Saturdays for hiking, kayaking, swimming, water polo, and climbing. Test and build your personal strength and teamwork. Parents, friends, and family are all welcome.
---
Dig into Drumming
As you know, Hidden Wings has gained national prominence in "heart-based drumming" thanks to the 5 year "triad" of Hidden Wings, Remo drum-maker, and Grateful Dead drummer Mickey Hart. This fall, led by Jerry Zacarias and Jim Billington, there will be drumming on many Saturday "outward bounds" excursions as well as during the week. Drums will be enhanced by other instruments as well as singing. Weekly announcements will be posted.
---
 

3-D Computer Art with Sketchup
S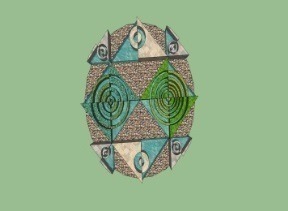 ketchup has become a powerful artistic and 3D modeling tool, as well as being the leading architectural software in the industry. Sketchup has gained the attention of the senior management of the software company, who call his work outstanding and original. His growing gallery is on display at the company's headquarters in Dublin, Ireland. Students will be given a free license for the use of this very expensive program, to use at home as well as in class. In addition, your work will be sent to the senior designer at Sketchup, as the company will be following the class closely. This student-teacher is now on many people's radar, and you will be as well.
---
Drama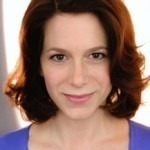 Annie Torsiglieri is an internationally renowned actor and longtime friend of Hidden Wings. As a graduate of Julliard, and student of the legendary producer Hal Prince, she has toured the country with Broadway Hit "Les Miserables", and played in numerous roles both on Broadway and film. She is now professor of drama at UCSB. She still shows up in popular shows like "Gossip Girl" and "ER". But her passion is teaching. She will be leading 3 Saturday workshops, to be determined according to her schedule. She is magical!
---
Yearning for Yoga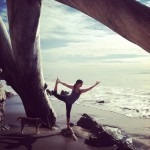 Develop improved posture, flexibility, strength, and endurance with a leading yoga teacher of the Santa Ynez Valley. Yoga will help you to achieve improved strength, balance and calm. Let her creative and innovative interpretation of yoga help you to develop greater physical control and mental happiness. For beginners and established yoga fans alike.
---
Swim Team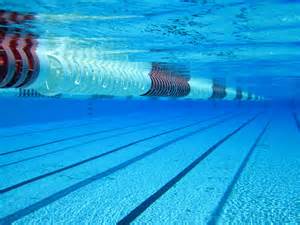 Meet at Dunn School Pool, weather permitting, to rediscovery your love of swimming. Let Rob Kennedy, professional swimmer and coach, help you build greater confidence, new stills, and a fitter self in the water. Improve your stroke or learn a new one. Build endurance, strength and flexibility. All levels of swim ability are welcome. Goggles welcome but not required. Contact Rob Kennedy with any safety concerns. Our team is sponsored by the Santa Barbara Water Polo Foundation.
---
Exercise and Nutrition for Weight Loss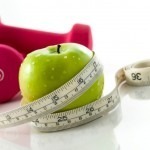 Designed to help promote exercise, both indoors and outdoors. Activities will include cardio exercise, circuit training, hiking, and bike rides. Students in this class will gain life skills needed to maintain a healthy lifestyle, educated food choices, portion control, food journaling, and weekly weigh-ins. Emphasis will be placed on students' individual needs in a positive environment.
---
Guitar Groove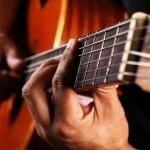 Learn the fundamentals of guitar.
---
Job Preparation



Let us guide you through the process of seeking the right job to fit your natural talents and personal gifts. We can help you to define your fits, find your niche, and focus on your job search. Also couch you on critical job skills such as appropriate workplace language, time management, stress management, and successful work habits.
---
 

Horse Grooming



Learn the ways and mysteries of the equine species with PATH International-certified instructor. Discover what makes horses happy. Learn horse anatomy, horse care, and horse history. Experience one the world's most graceful and sensitive creatures through touch, smell, and sound. Learn to whisper and nuzzle with these patient animal companions under the expert guidance of a leading therapeutic horsemanship professional.
---
Special Day Class Rocks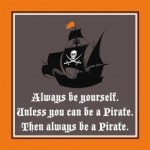 The Santa Ynez Valley High School's Special Day Class meets weekly for self-expressive drumming sessions and healthy snacks. All alumni of the Special Day Class and their friends are welcome to join us.
---
Pesticides and Organic Food Seminar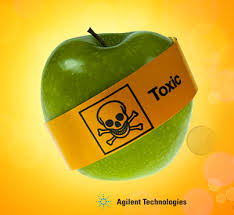 Co-Founder of Hidden Wings, Julia Billington, MD has been working in conjunction with a major university to study the neurotoxic effects of a near-universally used herbicide. She will be giving a status update on the research, and especially in its potential relationship to autism.  She will also be offering detailed analysis of which foods have the highest level of contaminants and will offer some practical advice on the transition to an all-organic diet.
---
Individualized Tutoring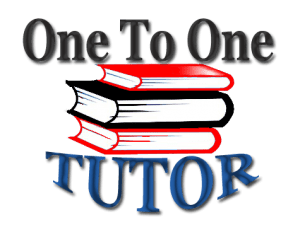 Hidden Wings has access to superb academic tutors to work one-on-one with students. Contact Jim Billington for details.
---
Volunteers Needed from Students, Parents & Friends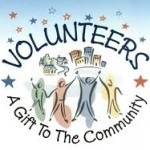 You are a valuable gift to Hidden Wings, and we appreciate your commitment to our students and the community. Your personal skills and abilities will benefit those we serve!  Please help us with the following:
–Daily cleaning and organization of supplies
–Library maintenance
–Assistance and leadership in teaching
–Flag posting
–Maintenance of drums at horseback riding program
–Tutoring and Mentoring
–Stocking fridge
–Weekly purchase of flowers
–Info booth at farmer's market
–Coordination of special events and publications
–Special skills for Saturday activities: knowledge of geology, plant life,  animal tracks, history of land
–Spanish translator
–Community events
---