---
Annie Torsiglieri, our beloved drama teacher for 10 years, has written a stunning play that has sold out every single performance in theaters all over all over the country, from San Diego to Broadway. The proceeds of both shows will go to Hidden Wings!  Thank you Annie!!
Where: Center Stage Theater, Paseo Nuevo, Santa Barbara
When: Saturday, October 20th at 7:30pm & Sunday, October 21st at 7:30pm.
Tickets can be found via: http://centerstagetheater.org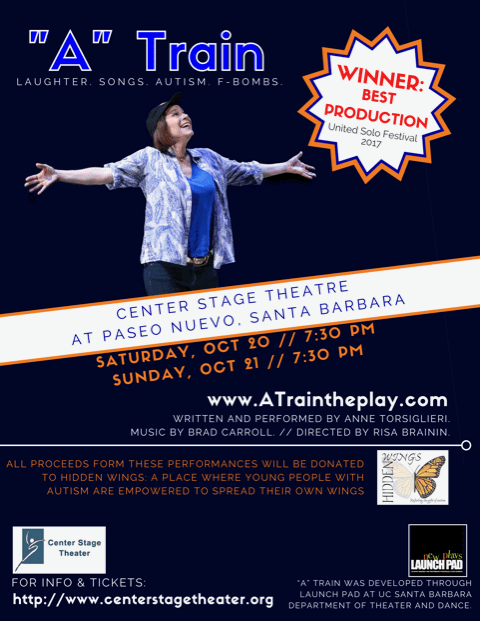 ---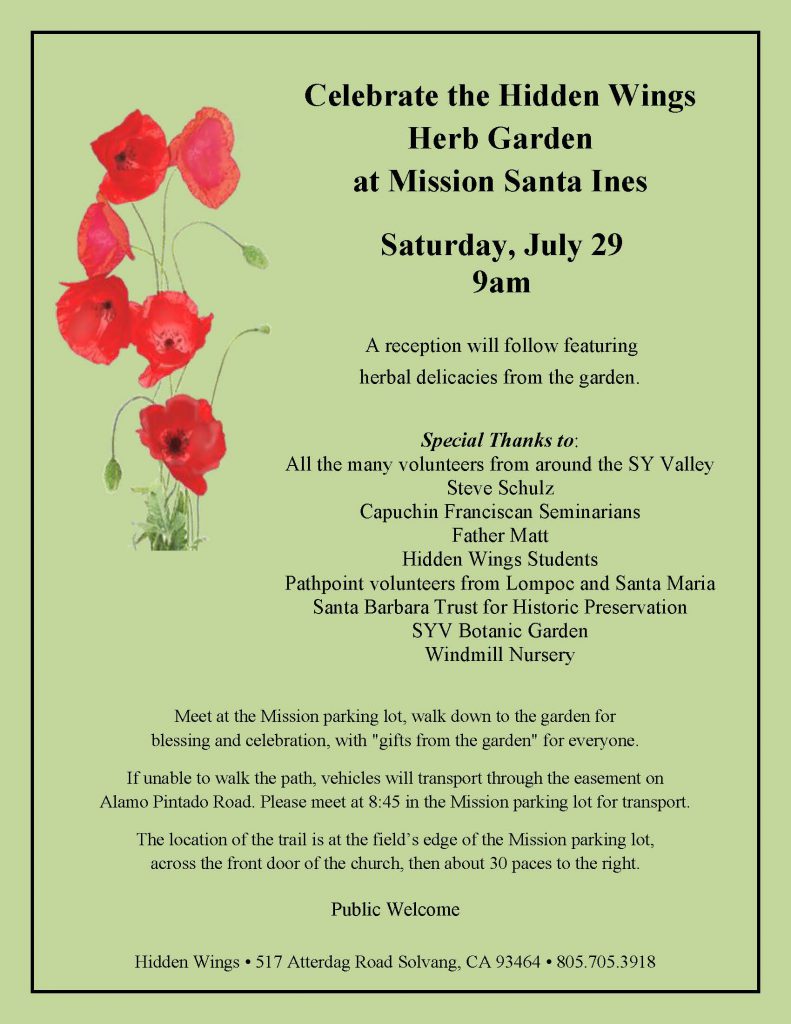 ---

---
World Renown Composer Carl Johnson Visits Hidden Wings

---
Enjoy the therapeutic power of the ocean with Hidden Wings
Click here to view the video from this fun day!

---

---

---
Annual Holiday Celebration

---
Enjoy the therapeutic power of the ocean with Hidden Wings and THERAsurf!
Click image or link to view the photo gallery for this event. Photos by Amy May Images.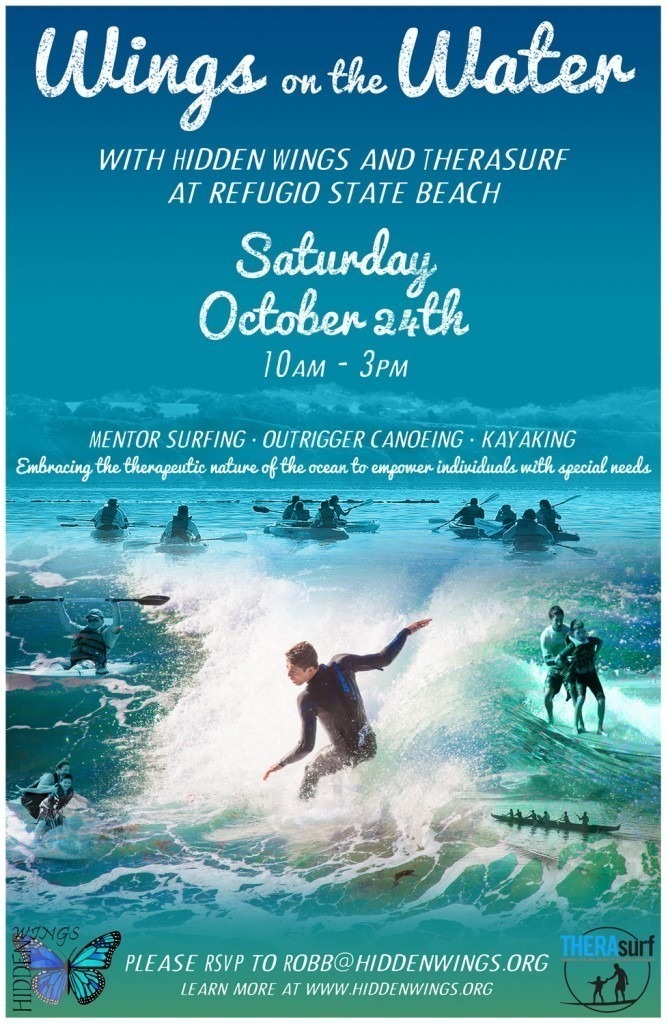 ---
World Premiere of Student-made Short Films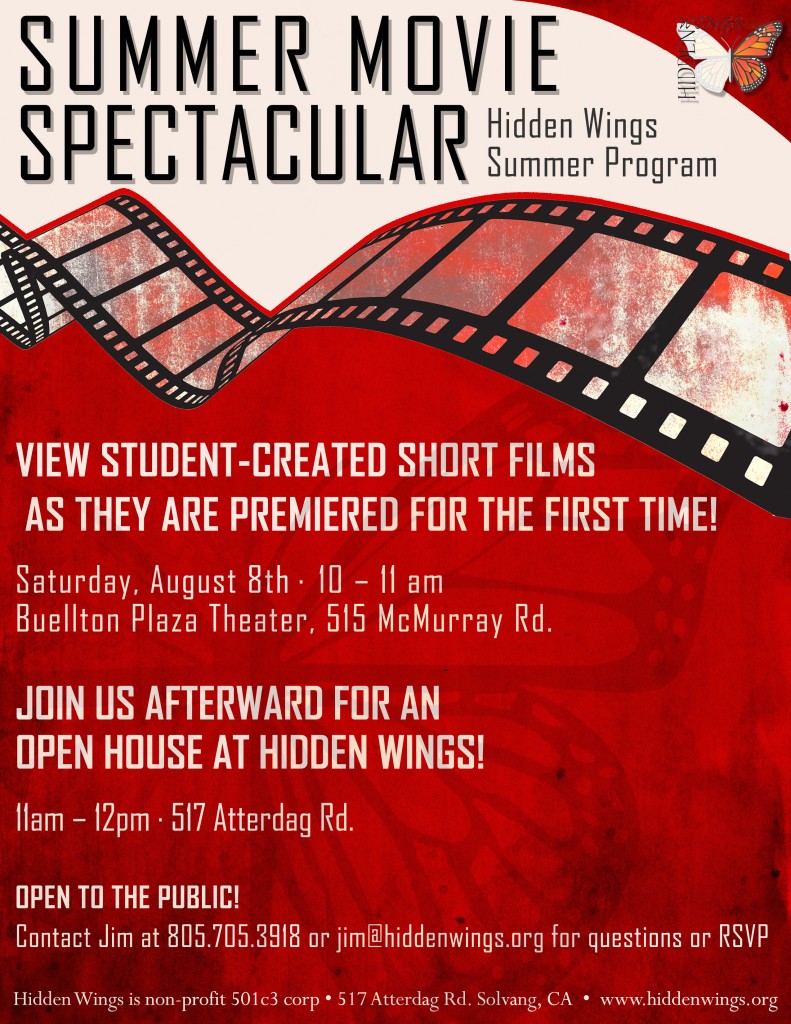 ---
Summer Series on Video Production!
---
End of the Year Celebration!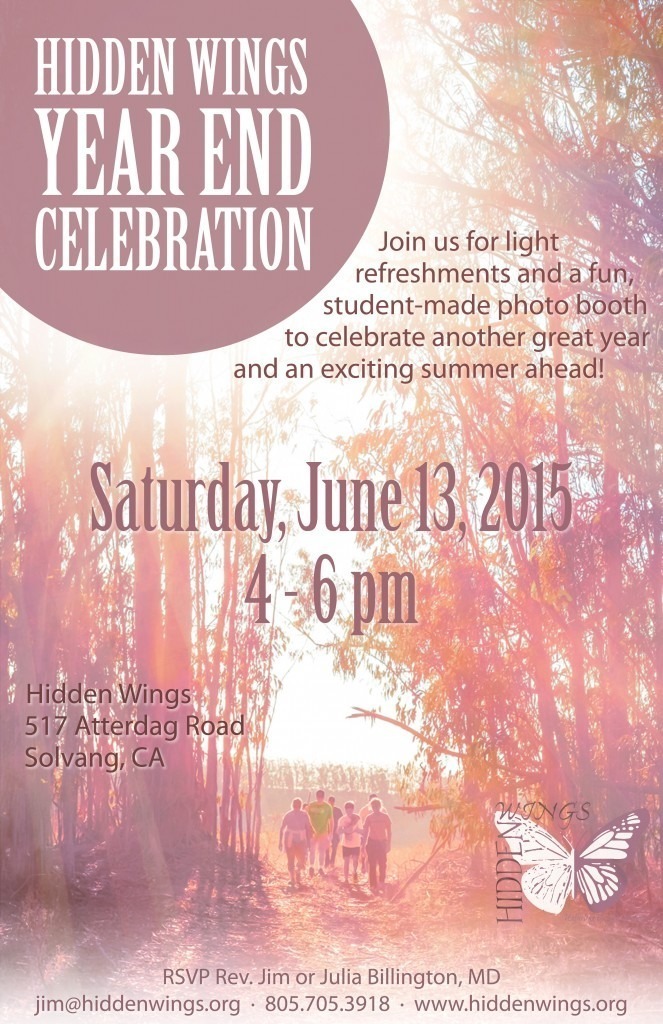 ---
Drumming Event for the Grateful Dead

---
Basic Nutrition and Cooking Classes!
Drum Circle in Santa Barbara
See video of our December Adventure (here)

Drama Session with Annie Torsiglieri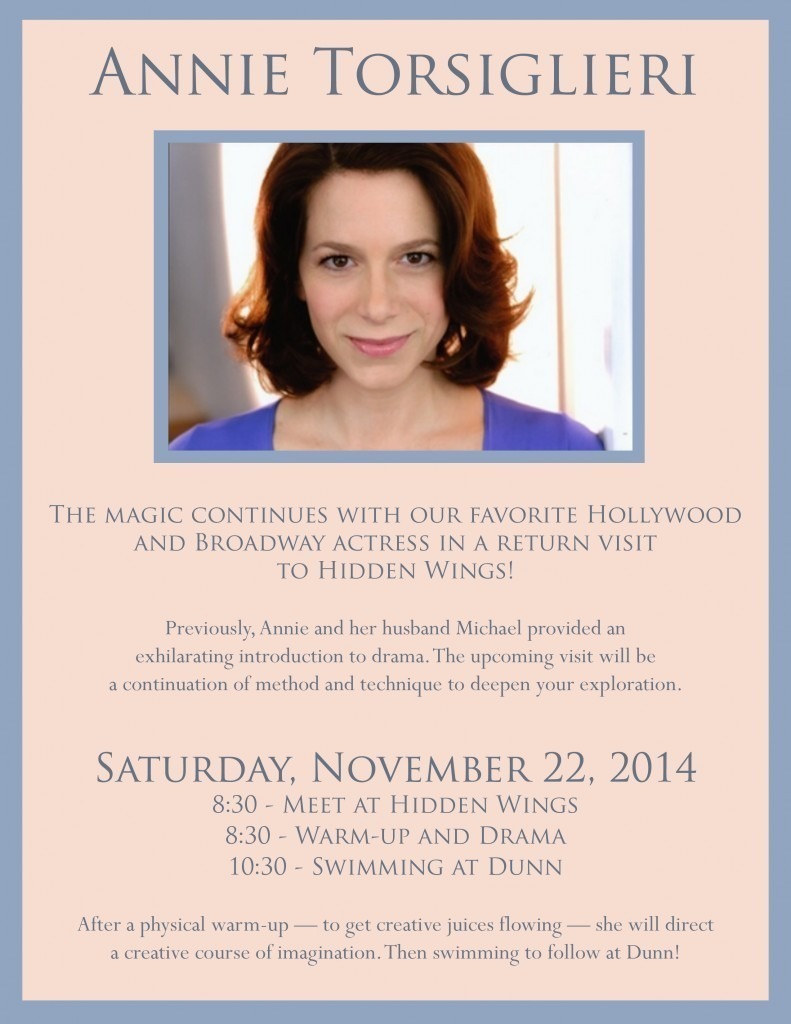 Visit from "America's Photographer"
"America's photographer" Carol Highsmith took a detour on her travels from San Francisco to Phoenix to photograph our daily morning cardio class – with drums and a gorilla added!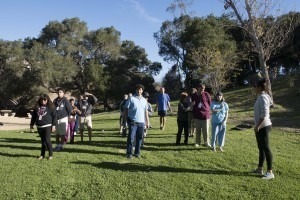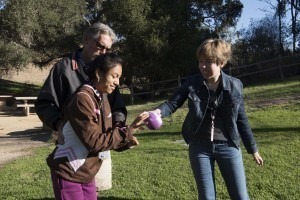 Refugio Beach Drum Circle
Hidden Wings students, friends and families joined Jerry Zacarias for a community-wide drum circle at Refugio Beach on Sunday, July 20th. Amongst our usual crowd, we welcomed guest photographers Tipper Gore and legendary former Editor in Chief of National Geographic, Bill Allen.
Please click the photo below to view photographs and videos from this beautiful day by Tipper, Bill and instructor Amy May.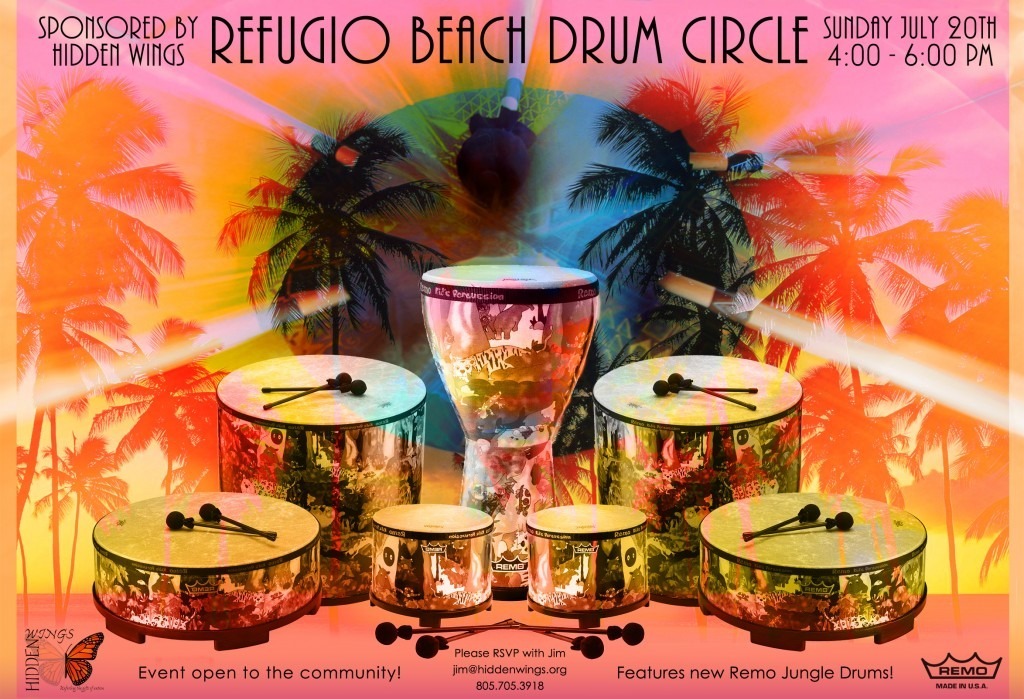 End of the Year Celebration!
On Friday, June 13th we celebrated our 5th year of flight at Hidden Wings with an end-of-the-year Open House celebration. Guests were able to mingle, view our newest student artwork and join in on a drum circle.
Please click below to view the photo event gallery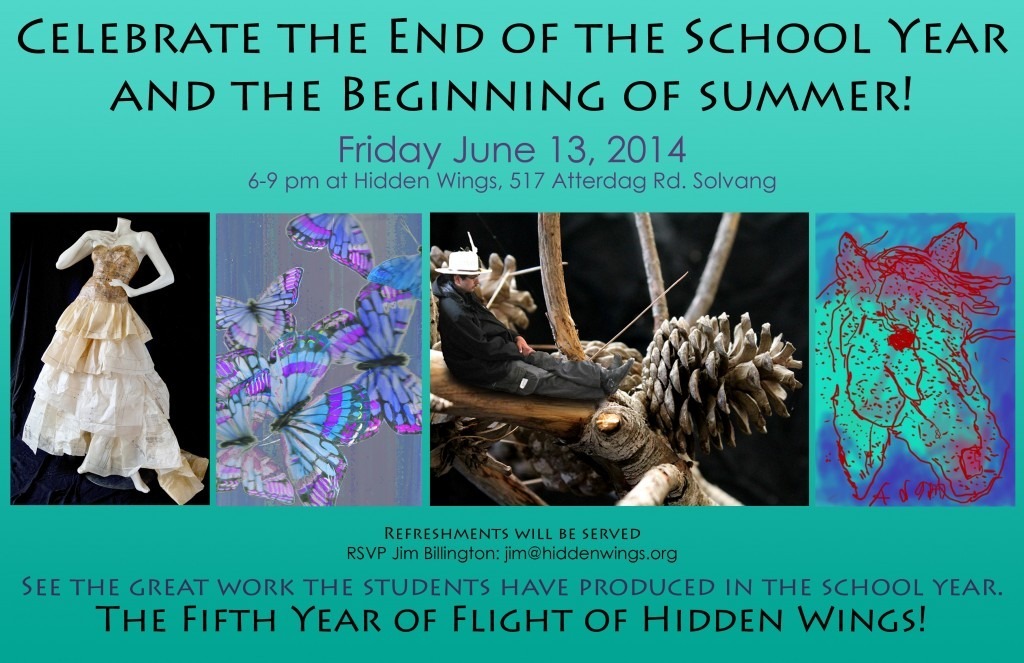 Relay for Life: May 17th-18th, 2014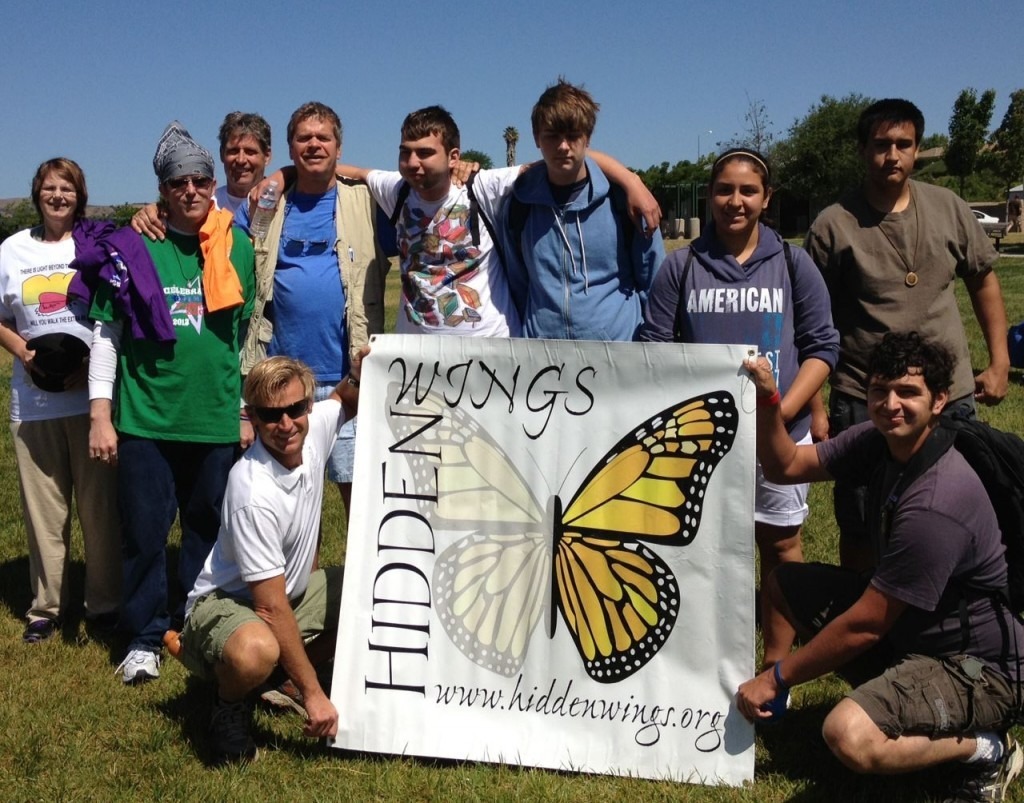 Please click below to view the photo event gallery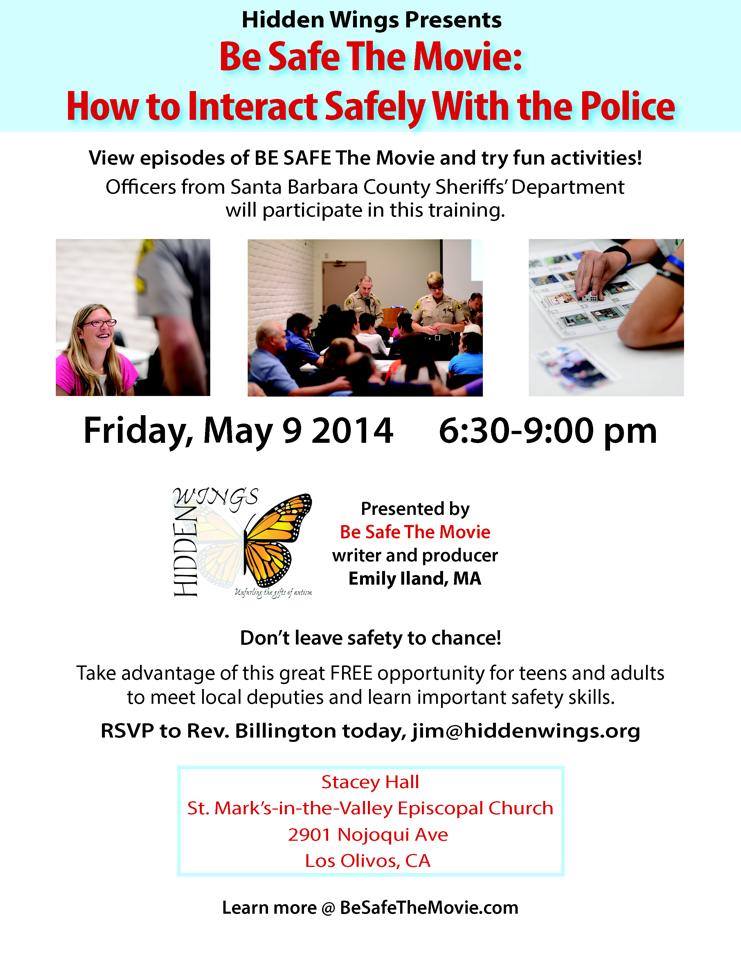 Knapp's Castle
Please click below to view the photo event gallery
SYVTRP Horse Camp
Visit to Point Sal
Please click below to view the photo event gallery
Kevin's Art Exhibited in St. Petersburg
2013 Open House
Mr. Musichead Exhibition
2013 Fall Course Flyer
Aboriginal Drumming II
Please click below to view the photo event gallery
Aboriginal Drumming
Please click below to view the photo event gallery