Workshop on the Relationship
Between Police and People with Special Needs
Friday, May 9th from 6:30 to 9:00 p.m.
Stacey Hall at St. Mark's-in-the Valley Episcopal Church, 2901 Nojoqui Avenue, Los Olivos, CA
(corner of Alamo Pintado Avenue, next door to Mattei's Tavern)
Please RSVP to Jim Billington at jim@hiddenwings.org or on our Facebook event page as space is limited.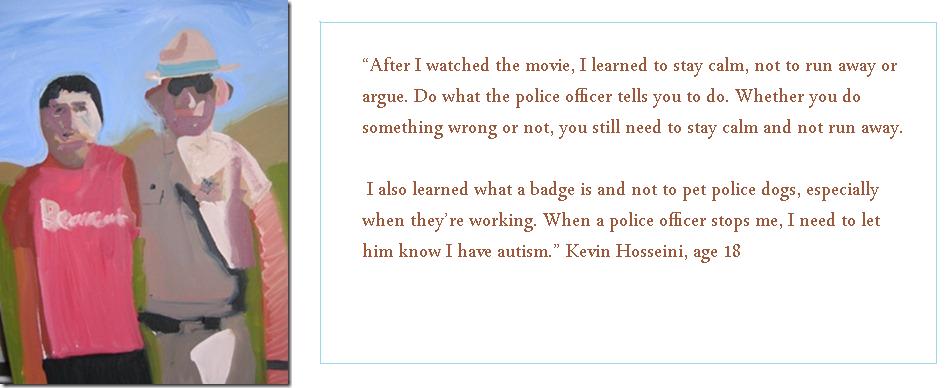 Hidden Wings will be hosting an interactive workshop with award-winning author and sought-after speaker Emily Iland. She will be discussing how those with special needs should best interact with law enforcement — and vice versa.
Emily Iland, past president of the Autism Society of Los Angeles who has a son with autism, will show episodes from a new educational film called Be Safe Movie (www.BeSafeTheMovie.com). Be Safe features seven "case studies" explaining possible encounters people with special needs might face with the law, and how they should respond in situations ranging from an innocent mistake to an arrest.
Run-ins with law enforcement can be especially difficult for those who can't properly, or quickly, respond. The training uses video modeling to help attendees know what to expect in police encounters, procedures, and questions. Law enforcement officers will be present to take part in the live, situational reenactments, role-playing, games, and activities, which provide an excellent opportunity for officers to interact with members of the community.
While the training will be geared toward teens and adults with special needs — from autism to Attention Deficit Disorder to Tourette's syndrome — the workshop will involve real-life situations applicable to any teenager. In addition, an opportunity to register for the Take Me Home program, a database which allows for the safe return of those who may not be able to communicate vital information to law enforcement officers or first responders, will be available.
Founded in 2009, Hidden Wings is honored to host the workshop, which aligns with its mission to provide a successful transition of people with special needs from high school into the workforce. Iland, an adjunct professor in the Department of Special Education at California State University, Northridge, also designed the movie with parents, caregivers, teachers and high school safety officers in mind.
The event was made possible by a grant from St. Matthew's Episcopal Church in Bedford, N.Y.
For more information, please contact Hidden Wings founder Jim Billington at jim@hiddenwings.org
or Emily Iland at emily@BeSafeTheMovie.com